So obviously this would be a lot easier to do after the bowl games when we see these teams face off against their supposed equals. However, I much prefer to whip out my junk and slap it down on the table for all to see. That way, I can be proven right by the bowl games as opposed to using them as a reflective tool. Besides, since the important games don't take place for another five plus weeks, I'll probably forget most of what I think I know by then.
1. SEC - The Kim Jong Il
Pretty obvious choice, even for a fan of the Big 12. Just ask them. Top to bottom, this is the best league in the country. However, I by no means think they are the absolute pinnacle of college football – or to parallel – I don't see them the same way Dick Vitale sees ACC basketball.
I know their fans are enthusiastic, the tailgating is great and the stadiums are enormous – color me green with envy – but I'm unsure why that definitively makes them the only relevant conference.
Just for kicks, here is a list of your notable out of conference wins. Virginia Tech, Kansas State, Oklahoma State, Georgia Tech, and Florida State. Not one of those came on the road and there were absolutely no other significant wins. Those wins were comprised by LSU, Auburn, Georgia and Florida – arguably the four best teams in the conference.
And here is a gander at your out of conference losses. South Florida, West Virginia, Florida State, Louisiana Monroe and California. Two were on the road, two were at home and one was on a neutral field. And lest we forget, all of these losses came from the likes of Auburn, Miss. State (4-4 in SEC), Alabama (4-4 SEC) and Tennessee (in your conference championship game). I won't mention Auburn's near home loss to the Purple or 'Bama's near miss against Houston.
If you want to tell me that you have the toughest eight conference games, fine by me. But in order to prove it you have to do a tad more outside of your conference.
2. Big 12 - The Bizarro Jerry
Needless to say, this year was interesting. First things first, the North was the superior division. Secondly, Kansas and Methzouri comprised the best conference records and may get both BCS bids. Several teams had a Jekyll and Hyde identity. And then there's Nebraska.
There is not a whole lot to stand on outside of the conference. Methzou handled the same Illinois team on a neutral field that TOSU couldn't when they were two wins from the national championship and in the Horseshoe. Oklahoma destroyed Miami, but who didn't. Kansas State dominated Auburn in Jordan Hare until the inevitable Freeman blunder. The biggest thing that stands out here was that there were no bad losses. Except of course in the Purple's last game of their self-destruction at Fresno State.
Oklahoma State was handled by Georgia (it's worth mentioning that they were without 2 of their best players with Savage out and Robinson not yet in). Texas A&M was hammered by someone claiming to be Miami. Nebraska was run over by USC – though no worse so than against Kansas, Methzou, OSU, TAMU, or Colorado. Iowa State was humiliated, but that continued on through Big 12 play. Baylor was actually good outside of the conference (0-8 in it), but not against anyone with a pulse.
The biggest reason this team gets the nod at # 2 is because of the top 3. MU, KU, and OU currently rank 1, 5 and 9 in the BCS. Until OU was beaten by Tech, they were all in the top 5. But there is a lot more talent as well. And maybe I'm bias, but based on my predicted bowl matchups below, I don't see any way they don't go at least 5-3, with 6-2 very likely.
3. Pac-10 - The Jim Carey
Everything was once so promising. At the beginning of the year, USC was heralded as the best team to ever grace the college gridiron. Oregon was destroying everyone – even Michigan! And Cal had just pounded Tennessee. These three were supposed to be the KU, MU and OU. Instead they all shit the bed in a variety of ways.
USC lost to freaking Stanford. Yes, the same Stanford that was just beaten by Notre Dame and earlier lost to TCU. I guess this one is tough to count against the conference as Stanford is technically a member, but come on. Oregon, on the other hand, was bitten by some bad luck with Dennis Dixon's knee crumbling. And he is a great player, but can a team be that great if they are so dependant on one person? Now we come to Cal – wha happened? In the first five weeks they were undefeated, they destroyed the SEC East champion and the Oregon Dixons, but have barely won since.
Perhaps I am reading this all wrong and it is a sign that the conference is good, since most of their bad losses have come in conference. But then I remember Notre Dame and the fact that the Pac 10 provided 2 of their 3 wins. And even worse, I remember that UCLA could still win the conference yet were beaten at home by Notre Dame 20-6. The fact of the matter is, every year the Pac 10 is heralded as a great conference and every year all of its big name teams (save USC) disappoint. And this year, even the Trojans have faltered. Apparently they were hurt when they played Stanford and now could beat anyone. Funny how I still don't give a shit. If they really wanted to play for a national championship they would have found a way to beat the Cardinal. Everyone else did.
4. ACC - The John Mayer
Wow, I am almost ashamed to have done that. But do you really think the Big East or the Big 10 is any better? That's what I thought. The thing about the ACC is – it should be so good. Most of the schools are in a recruiting hot bed. Most of them have great alumni support and over-zealous fan bases.
Three of the teams were perennial powers as recently as five years ago. Yet they continue to suck.
The best teams in the conference have been Virginia Tech, Boston College and Virginia. Really? The same Virginia Tech team that was beaten 48-7 by LSU has the best conference record. The same Virginia team that lost 23-3 to Wyoming and beat Middle Tenn. St. 23-21 is tied for second. Clemson is exactly where I expected them to be – about 3 notches below where they should be. When was the last time this team actually accomplished half of what it should have? And I don't think I really need to bother with Florida State or Miami. A long story short – this is a conference full of underachievers. They have the talent and ability, but choose to douche it away.
5. Big 11 - The Paris Hilton
Speaking of underachievers. For some reason this conference broods with arrogance, yet has accomplished absolutely nothing. Should I just keep it short and mention that Michigan was the second best team in the conference. You may have heard something about their loss to Appalachian State and/or their being run off the field by the Oregon Dixons.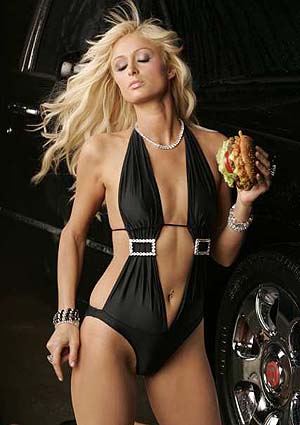 But as fun as it is to single out this point, my next one is even more eye catching though I have heard nothing about it nationally.
The best out of conference win – BY FAR – was Ohio State winning at Washington. For those of you that don't know, Washington is currently in last place in the Pac 10 and is 4-8 on the year. Go ahead and look it up. If there is a better one out there, I would love to hear it. After writing that, I'm starting to think I need to bump them down…
6. Big East - The One Trick Pony
But I just can't move up a conference in which UConn finished second. And I have a hard time believing that Michigan, Illinois, and even Penn State or Wisconsin would not be favored against UConn.
Granted, I'm pretty sure South Florida is actually the second best team in this league, it's hard to argue with the results on the field and this same UConn team beat them by a touchdown. Playing styles aside, this league looks a whole lot like their big brother, the Big 11.
They have one legitimate (but very flawed) team in West Virginia, a few also rans – South Florida, UConn, Rutgers and Louisville – and the others are hopeless. Where they best the Big 11 is in out of conference wins. They have one good one and another two that are decent. South Florida won at Auburn and West Virginia beat Mississippi State and won at Maryland. It's not much, but it destroys the out of conference resume of the Big 11.
In this crazy year, I won't argue that West Virginia does not deserve to play in the national championship. But if there is one person in this world that thinks they are more deserving than Missouri (if they win) and Kansas (had they won), I would love to hear why.