After having the chance to watch several of the elite teams around the country last night, combined with seeing the top 4 teams from the Big 12 face off on Wednesday night, now seems like an opportune time to do some ranking. Big 12 first and Top 16 below.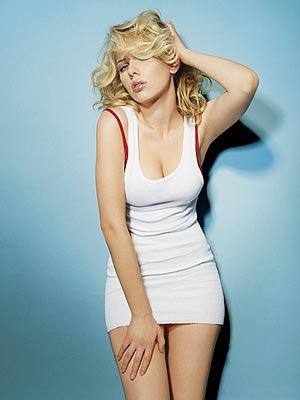 As always, my conference rankings will represent how I expect the final standings to look…
1. Kansas (20-1, 5-1).
As I'm sure pretty much anyone outside of Mancrappenin believes, this team is still the best in the league. However, if they're going to win it outright, I doubt they can lose again.
2. Kansas State (15-4, 5-0).
The championship runs through the Rotten Apple. Shocking, but true. They've already beaten A&M and KU and Texas has to come up to play them. They do still have to play at Allen though. And
this needs more national publicity
.
3. Texas A&M (17-4, 3-3).
I'm not sure why, but suddenly I feel like this team will be alright. Plus, they just dismantled Texas.
4. Texas (16-4, 3-2).
Haven't yet shown much on the road in the conference. Hard to forget Pauley though.
5. Baylor (16-3, 4-1).
Have a big one in Austin this weekend to show that this is too low. To me they're Texas Lite, so I keep them a notch below. They do have the most impressive road win in the conference though.
6. Oklahoma (15-5, 3-2).
They've already got their tough north games (losses) out of the way. Now they just need to keep winning the ones their supposed to the conference should be looking at 6 tourney bids.
7. Texas Tech (11-8, 2-3).
Have the best win of any team in the bottom half. Have Bob Knight. Have Martin Zeno. That's where the optimism ends.
8. Iowa State (13-8, 3-3).
Good for them, I didn't see this coming. We knew about Wesley Johnson but Brackins is going to be good for the next three years.
I honestly don't have a clue what to do from here on out…
9. Nebraska (12-6, 1-4).
In their next 5 they play ISU twice, Methzou and Tech at home and @ KSU. 4-1 is pretty realistic.
10. Methzou (12-9, 2-4).
Hard to tell without knowing who will be playing, but their next five are KSU twice, @ KU, @ Nebraska and home against A&M. Going 2-3 would be more than shocking and 0-5 wouldn't surprise me.
11. Oklahoma State (10-10, 1-5).
Sean Sutton.
12. Colorado (9-11, 1-5).
Winnable games left. Tech and ISU in Boulder.
Since there's no official order at the end of the season, I think it's only logical to rank them on what you think of the team, and base it on who you would take on a neutral floor, giving no favor to how they're playing, etc. For the sake of convenience, I'll copy the WWL and give you my Top 16.
Tier 1 – The Champions.
How shocked would you be if a team not in this group won it all?
1. Kansas (20-1).
Call me a homer if you want. I am. But I still think this is the most complete team in the nation. If they look immature and foolish again I'll begin to think otherwise.
2. UCLA (19-2).
I'm not entirely sure this is defensible, but Ben Howland is as good as they come and if they played Memphis on a neutral court I'd take the Bruins.
3. Memphis (20-0).
They're the indisputable #1 team in the nation and they can run you and pressure you to death, but they've still got no legitimate inside threat offensively. I can't see how this doesn't hurt them against teams that not only have that, but can also defend their perimeter players (i.e. Kansas, UCLA, and possibly UNC).
4. UNC (20-1).
It all depends on the draw, but I doubt I'll be taking this team to San Antonio if they don't improve defensively. But man can they score.
Tier 2 – The Wannabes.
All of these teams would like to think they belong up top, but I just don't see it. But they all have that "je ne sais quoi" to keep them above the rest.
5. Duke (18-1).
They seem like a noticeable drop-off from the top 4, but I trust them a whole lote more than anyone not yet mentioned.
6. Georgetown (17-2).
Again, I just trust them more than the other teams. But they should be 15-4.
7. Kansas State (15-4).
Perhaps I'm still drunk on Purple Kool-aid, but there isn't another team with 2 lottery picks. Obviously I don't expect them to replicate Wednesday too often, but if Pullen, Young and Stewart play half as good as they did that night they'll be able to beat most teams.
8. Tennessee (19-2).
I don't trust this team AT ALL. But they have some players.
9. Arizona (15-6).
They're not especially deep off the bench but they have one hell of a starting 5.
Tier 3 – The Sleepers.
None of these have what it takes to win it all, but they all have something that can scare some better teams and beat them in a one game situation.
10. Michigan State (20-2).
I'm embarrassed to have a team here that only scored 36 points against an awful Iowa team. But there aren't many (if any) better tourney coaches than Izzo.
11. Xavier (18-4).
That shellacking of KSU looks pretty solid right about now. I haven't watched them nearly as much as the others and they could be better or worse than this, but it sounds about right to me.
12. Washington State (17-3).
Sure they play good defense, but you have to score too. Add in that I'd say 5 teams mentioned play better defense than them and this seems about right to me. Grind it out games are still scary though.
13. Wisconsin (17-3).
After watching Duke dismantle them earlier I wouldn't have figured this at all. But Bo Ryan knows how to get the most out of what he has.
14. Indiana (17-3).
This seems WAY too high for me. But DJ White is a beast and Eric Gordon is as good a perimeter scorer as there is in the country.
Tier 4 – By Default15. Stanford (17-3).
Haven't seen them enough to rule them out. But they certainly seem like a step down from those mentioned.
16. Texas (16-4).
Like I said, it's by default. And they have beaten two of my top 8.