Since I've basically memorized the bracket and all the reasonable matchups throughout, yet not come up with my final four, I'm forcing myself to reach a conclusion on this blog. Whether or not that translates to my firm predictions remains up for debate, but at least it's something. By the way, here is an
extremely thorough breakdown
of the tourney.
We'll start in
East.
I'm not sure I consider this the toughest overall bracket as most are claiming, but I think it's probably the toughest path for a #1 seed. As you'll notice, I'm basically without balls with my picks here, but I just don't see too many upsets occurring. Starting from the top, I think both Indiana and Wazzu can (and likely will) give UNC a large headache, but neither have enough athletic ability to stay with them for more than 30-35 minutes. As for the bottom, I'm as lukewarm on Tennessee as anyone, but to me they're clearly better than either Butler or Louisville and I don't see any other viable challengers down there.
The elite 8 is an extremely tough call as I have similar issues with UNC and Tennessee – mostly surrounding their defense. Everyone raves about Tennessee's ability to pressure and force turnovers, but I just don't see that working against a healthy Ty Lawson. Something else the Vols like to hang their hat on is being able to wear a team down – another thing I don't see working against UNC. And lastly, UNC has the be-all-end-all of beings associated with college basketball, and he just happens to be a better inside presence than Tennessee can contain (If you look back, the ONLY real inside force they've seen is Patterson, who scored 20 when Kentucky beat the Vols). It's also worth noting that the other truly great offensive team they faced, Texas, obliterated the Vols by 19 points, despite Tennessee hitting 16 three balls.
UNC
over Indiana
Wazzu
over Notre Dame
Louisville
over Oklahoma
Tennessee
over Butler
UNC
over Wazzu
Tennessee
over Louisville
UNC
over Tennessee
As you surely know by now, the East and
Midwest
winners face off in San Antonio, so that's where we'll head next. At first I thought this was an easy regional, and I still think Kansas' path is relatively simple, but as a whole this is a toughie. Consider you have the regular season champions from the Big 12, 11 and East. After that you've got a Vandy team that may be over-seeded but is still good enough to have beaten Tennessee and lambasted Kentucky (by 41), though both were in their weird gym, where they're clearly a different team. Below them you have a Clemson team that took UNC to the wire three times and legitimately should have won two of them, before blowing 1 in OT and the other in 2OT. Below them you have a USC team that starts a minimum of three NBA players and won in Pauley Pavilion. Moving further down you have everyone's Cinderella of yesterday (Gonzaga) and today (Davidson) to go along with extremely legit teams, UNLV and Kent State. And if that's not enough, the #11 seed has the best player in the nation and when he's not soiling himself another possible lottery pick.
Again, I apologize for all the chalk here as there are clearly some good upset picks here. Not only could KSU beat USC, but they have plenty of firepower to win a couple more as well – but they just haven't shown enough away from Bramlage to warrant me taking them anywhere. Also, I've seen Davidson give a solid effort against good teams, but Gonzaga has a tendency to play well as the underdog, which it looks like they're becoming. As for the top I took Siena over Vandy for the same reason I passed on KSU – they're just too inconsistent outside their weird gym. But if they do get by Siena, I could easily see them taking down Clemson as well.
As for the next two, I don't think I really need to justify KU over Clemson. Yes they're pretty good and they beat Duke and have given UNC trouble, but Kansas has the inside game Duke is missing and the defense UNC is missing. As for Wiscy over JT3, I don't have much of a defense, except that they seem like a more efficient version of Pitt, who I just watched beat G-Town pretty easily. Kansas over Wiscy is attributed to: 1) the eye test; 2) offensive abiltity, and 3) depth. So despite all of the firepower in this region, if the best team Kansas has to beat is Wisconsin, they don't have much of an excuse for not making it to San Antonio.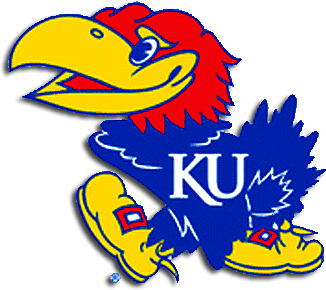 Kansas
over Kent St.
Clemson
over Siena
Wisconsin
over USC
Georgetown
over Gonzaga
Kansas
over Clemson
Wisconsin
over Georgetown
Kansas
over Wisconsin
Going from perhaps the deepest to by far the easiest, we'll head
West
. Whereas the bigger champions from the East were the ACC and SEC and in the Midwest, they had the Big 12, 11 and East; the west has the Pac10 and….A10 and MWC. Riiight. This does, however, present my biggest string of upsets as I have very little faith in some of the top seeds. I would love to go against UCLA here (only because of Love and Mbah Moute's injuries), but I just can't because the rest of the teams are so average.
As you can see, I'm taking a few more chances here than in the others. The only real "leap" on the top is Drake over UConn and I'm solely attributing that to their ability to play the "no respect" card, which we'll hear ad nauseum until UCLA hammers them. The bottom is a different story. I actually like Xavier, but seeing them lose twice to St. Joe's and assuming Lavender's injury is worse than they're letting on I think Baylor is a tough matchup. I would also pick Purdue over X, but again I think all of Baylor's guards may prove a bit quick for the Boilers, who have been slogging away in the Big 11 all year and may not be up to speed. My biggest gamble here is probably Arizona, because they're unbelievably schizophrenic. But they're also unbelievably talented and battle tested and if Lute Olsen is done trying to sabotage the season, I like their odds to steal a few wins. But alas, UCLA has clearly shown they are much better.
UCLA
over Texas A&M
Drake
over UConn
Baylor
over Xavier
Arizona
over Duke
UCLA
over Drake
Arizona
over Baylor
UCLA
over Arizona
And finally, we head
South
for possibly the most top-heavy region. Memphis and Texas lead the way, but anyone that doesn't think Stanford is better than Duke has been seeing way too much of either Mike Patrick or Dick Vitale. After that you've got a very hot Pitt team, but it's hard to say how well they'll play outside of MSG, where they commonly over-achieve. No one else really does much for me here.
So again I have some 1st round upsets here, but I don't like them going any further. I haven't seen enough of Temple to know how legit their run through the A-10 was, but MSU has been enormously inconsistent and for some reason I think they'll be off this weekend. I'm taking Kentucky over Marquette mostly because I like Billy Clyde in these situations (this would be a lot easier with Patrick Patterson). After that I do think Pitt will cause some problems for Memphis, but I just think the Tigers are a bit too deep. The toughest game to pick in the whole region is Texas/Stanford because of the contrasting styles. If there were ever a game for Texas to zone, this is it. From it they should be able to limit the touches of the Lopez sisters and make the Cardinal shoot from deep – both good things. What I'm unsure of is if they can rebound from it, which may decide they game. And lastly, it may again be bias, but I just think they're a better than Memphis. If you were to compare Memphis and Kansas, you'd likely say that the defense is comparable, Kansas has the edge with inside scoring and outside shooting, but Memphis can penetrate better. Based on what I've seen in their two games, if that's a correct, I'd say Texas can outscore the Tigers. The real issue here is that I'm not sure Texas can win 4 straight games, playing at least 3 different styles.
Memphis
over Miss. St.
Pitt
over Temple
Stanford
over Kentucky
Texas
over Miami
Memphis
over Pitt
Texas
over Stanford
Texas
over Memphis
Which leaves us with a
Final Four
of:
UNC v. Kansas
Texas v. UCLA
If that's really the case, what a weekend we are in for in San Antonio. I mean, who is the favorite there? Who do you rule out? Which, I guess, means there is no way it's going to happen. And even if by chance this does happen, I know a lot of this is wrong by simply looking at my waaay too chalky Sweet Sixteen (West aside).
Bad Omen?