Happy Friday to everyone – it's great to have basketball back. Unfortunately, with the exception of Xavier/WVU, the games last night were largely disappointing. North Carolina continued to look like the team of the tournament so far. Tennessee (as predicted) continued to display their complete lack of a half court offense (or defense, for that matter) and since they finally had to play a team with the same athletic ability, they were crushed.
And UCLA, for all its "struggles", continues to march on. As his been the trend in this tournament, the second day of each round usually provides more excitement and I have a feeling this one will be no different. To label myself anxious this morning would not be doing justice to whatever this emotion should actually be called. I don't mean that in a bad way – unless of course you are my boss and were hoping for some productivity out of me.
Before we get to a little breakdown of this evening's main attraction for us Jayhawk fans, I thought I'd delve into the Elite 8 match-ups produced last night. Both are between 1 and 3 seeds (and the possibility exists that the Midwest and South will provide the same). Also, you
have to love Charles Barkley
.
North Carolina v. Louisville
I'm going to take UNC here for a few reasons, but I won't be shocked if Louisville pulls the upset. On the surface, UNC has been the most impressive team in the tournament, playing with double digit leads for 30+ minutes in each. But on the other hand, some of this success may be fool's gold. I say that gingerly and with all due respect to their team as the offense has been incredible. But they did allow 40-some points to Mount St. Mary's in the first half, allowed Arkansas to shoot 48%, and I can't even count the amount of open looks/missed layups that Wazzu had last night. Now, part of that speaks to North Carolina forcing the pace, but it also has to be mentioned that if they play the same against teams like Louisville, Kansas or UCLA, their season will be ending.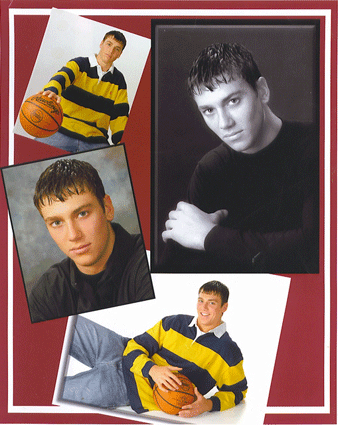 I can't quite figure out Louisville either. I didn't see their game against Boise St., but clearly they had no trouble. They were even better against OU, dominating from the start, but that one was a long time coming also. And last night, they absolutely dominated a #2 seed (still think you deserved a #1, Bruce?). But I can't help but notice that they do not have a point guard and are unbelievably sloppy and turnover prone. At first I thought they'd be a really tough match-up for UNC, but now I'm not so sure, because there is no team that makes you pay in transition better than the Heels.
The pick: UNCUCLA v. Xavier
This is another tough game to figure. I guess that's to be expected, considering it's an Elite 8 game. On the shell, UCLA should absolutely dominate as they are better in every phase of the game. But I can't help but think that they are eerily similar to UCONN of 2006 in that they're just living too close to the edge and a team live Xavier (George Mason) that has: more talent than they're given credit for, a solid defense, and nothing to lose just might be the tipping point for the Bruins. Of course, just as with UCONN, I won't be the least bit shocked if UCLA comes out and wins this one going away, either.
I think this one may ultimately come down to if Josh Duncan can stay out of foul trouble. Xavier is clearly a different team with him in the game and while he won't have the same success he's used to against Kevin Love, him staying on the court is invaluable. For one thing, he can pull Love away from the basket (and rebounds) because he has a sweet 15 footer. And aside from that, it always stands to reason that the more options you can put out there the better, because even if they're being locked down, it should be able to open up other areas. I'm going to go with Bruins here, but again, I will not be all that shocked if the Musketeers pull the upset and that is something I couldn't have imagine myself saying as recent as 2 weeks ago.
The pick: UCLA
Now, for the main course…
Kansas v. Villanova
First off, if you're interested, here is the
take from a Villanova blogger
. If it's a pro-Kansas article you're looking for, here is
Doyel's take from CBSSportsline
(ps - I hate that bastard!). Per Wednesday's post, you already know how I feel about this one. Kansas is clearly the better team, likely in every facet of the game. They score more, they allow less, they rebound better, they take care of the ball better, and they have more balance and depth. None of this is debatable. On paper, this one's no contest. And if the team's played a 7 game series, Kansas would take it easily. But if that were the case, there would be a few more banners in Allen Fieldhouse. Add in the fact that Villanova is the rare case of a team playing entirely with house money that also has loads of talent and in a one game scenario, anything can happen.
If I just scared the hell out of you, take solace in knowing that despite that, the Jayhawks don't have to do anything spectacular to win this game. I would argue, in fact, that they could play their 'B' game and come out with a win. Obviously none of us want to take that chance, but it could certainly happen. 'Nova plays solid defense and KU won't have a field day (even on the inside), but they will have the advantage - possibly at every position - especially when Sherron is in the game. As are many games, this one should be in hand as long as the Hawks can take care of the ball. Assuming they don't turn it over too often (< 14 would be ideal), it stands to reason that with their height advantage, ability to penetrate, and overall balance that they will be plenty efficient on offense.
As for the defensive side of things, there's a reason all you've heard about is Villanova's guards. Cunningham and Pena are both solid forwards who can score some points and get some rebounds, but they aren't going to win this game for them. Their guards (Reynolds, Stokes and Fisher), on the other hand can all penetrate and hit the three so they need to be contained. As is always the case, this starts with Russ. If he can keep Reynolds in front of him, while also applying good pressure, things should be fine. Because, as Scottie Reynolds goes, so goes Villanova. I like what I've seen from Russ lately, so I feel pretty good about his ability to get this done tonight and power the Hawks into the Elite 8.
The pick: Kansas 76 Villanova 61